The LAB lab would like to acknowledge its excellent undergraduates for their participation at this year's UConn Language Fest! This year, there were two posters created and presented by undergraduate researchers in addition to two posters presented by senior lab members.
David Busel, a senior SLHS major, presented a poster entitled "Dynamic Adaptation During Lexically-Guided Perceptual Learning in People with Aphasia", following up on work he has done for the last year in the LAB lab in conjunction with David Saltzman and lab almuna Kathrin Rothermich. This project sought to understand the role of frontal brain areas in adapting to novel phonetic information by having people with aphasia engage in an experiment that requires them to implicitly adapt to an "accented" talker.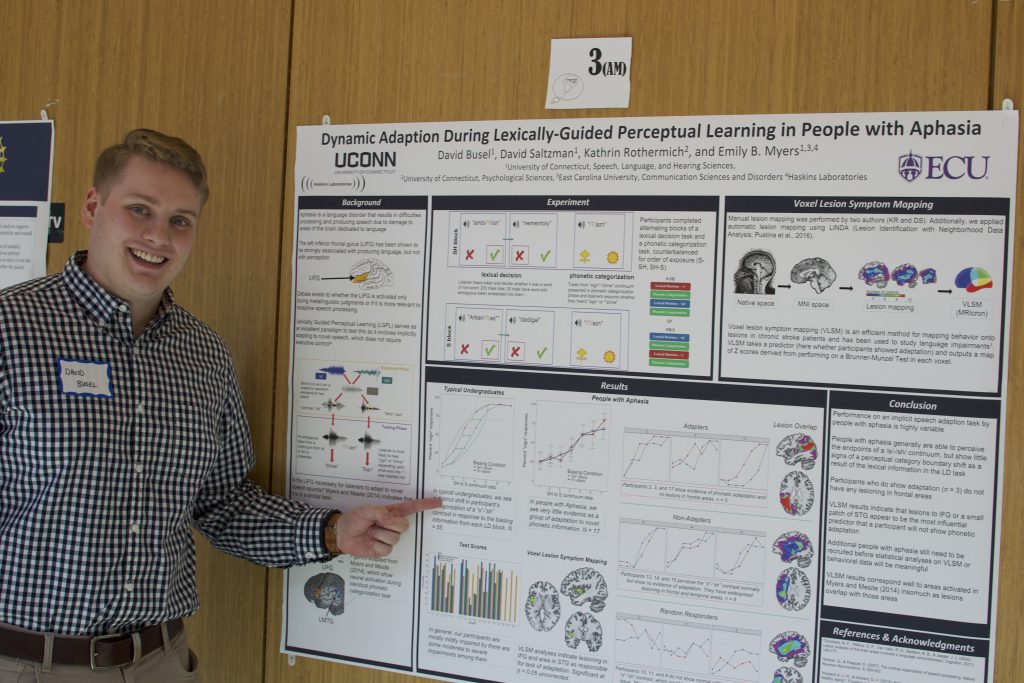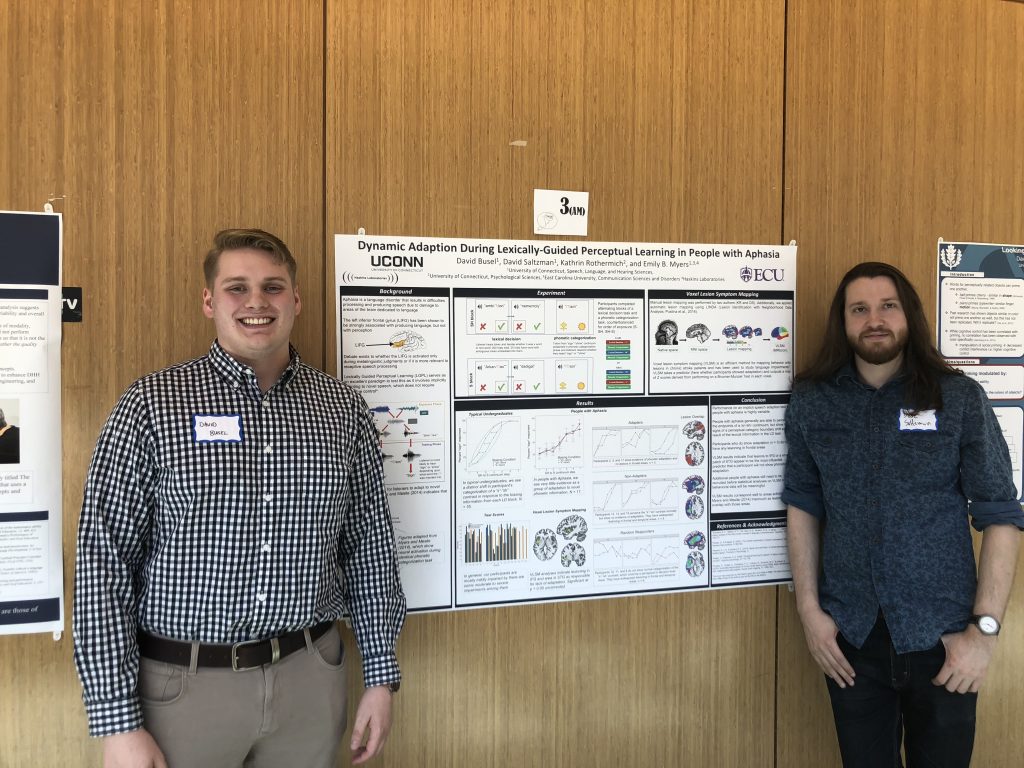 Alyssa Finuoli and Madison Perriolat, both junior SLHS majors, presented a poster entitled "Training manipulations and individual aptitude affect non-native speech sound learning", which came from work in conjunction with graduate student Pam Fuhrmeister. This project sought to find the most advantageous approach to teaching listeners unfamiliar non-native speech sounds by manipulating the kinds of training participants received.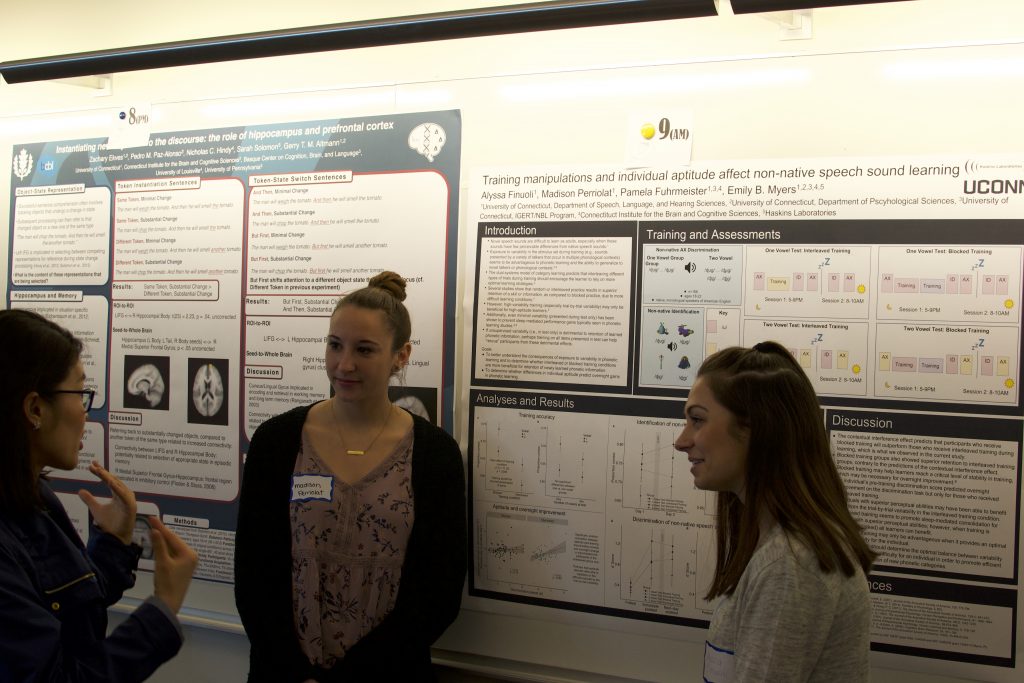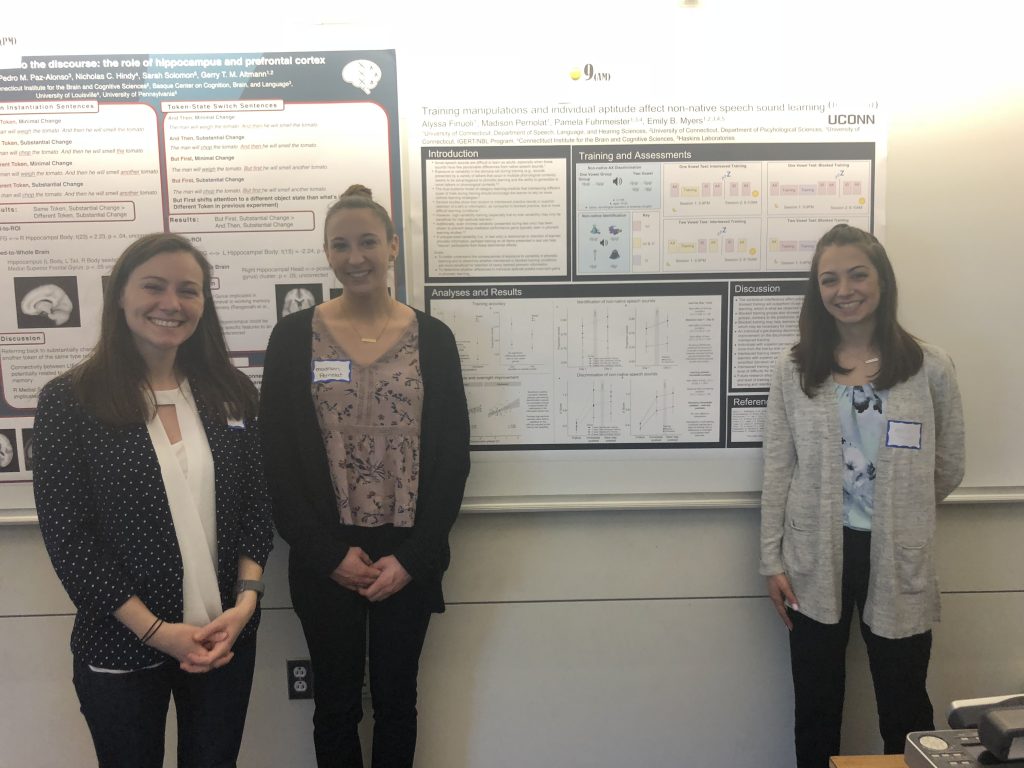 Post-doctoral scholar Chris Heffner also presented a poster on his work entitled "Good Learners are Good Learners: Reliability in Phonetic Learning":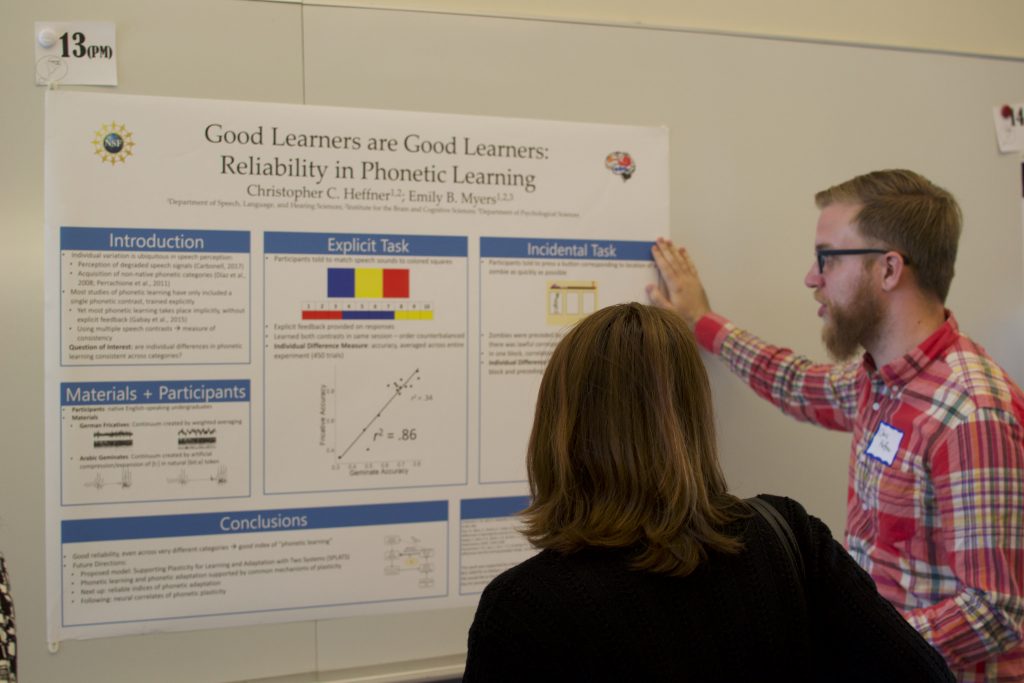 Graduate students Pam Fuhrmeister and Sahil Luthra presented a collaborative project entitled "Brain-behavior relationships in implicit learning of non-native phonetic categories":