What (and who) do we value in our lab?
We have

no tolerance

for discrimination or exclusion on the basis of sex, gender, race, age, ethnicity, religion, native language, nationality, family responsibilities, socio-economic status, LGBTQIA+ identity, or disability. 

Diversity

is a feature, not a bug. Just as botanical monocultures lead to an impoverished ecosystem, homogeneous research teams lead to poorer science. Our work is richer by virtue of having the contribution of many different voices. We value team members because of, not in spite of, the different viewpoints they bring to our work. 

Diversity isn't a person, it's a quality of groups of people. Respect for diverse viewpoints and backgrounds permeates every aspect of what we do in the lab: teaching, research, outreach, and simply interacting with each other.

We value people for who they are both inside and outside the lab. As part of recognizing someone's whole personhood, we place strong emphasis on respecting work/life balance. The mental and physical health of our team is top priority.

We value honesty and integrity when it comes to the research we do. Any form of plagiarism or intellectual theft goes against our principles as scientists and as people and we ensure that any work we publish gives full credit to others' ideas. If you are interested in learning more about what plagiarism is, check out this infographic we created: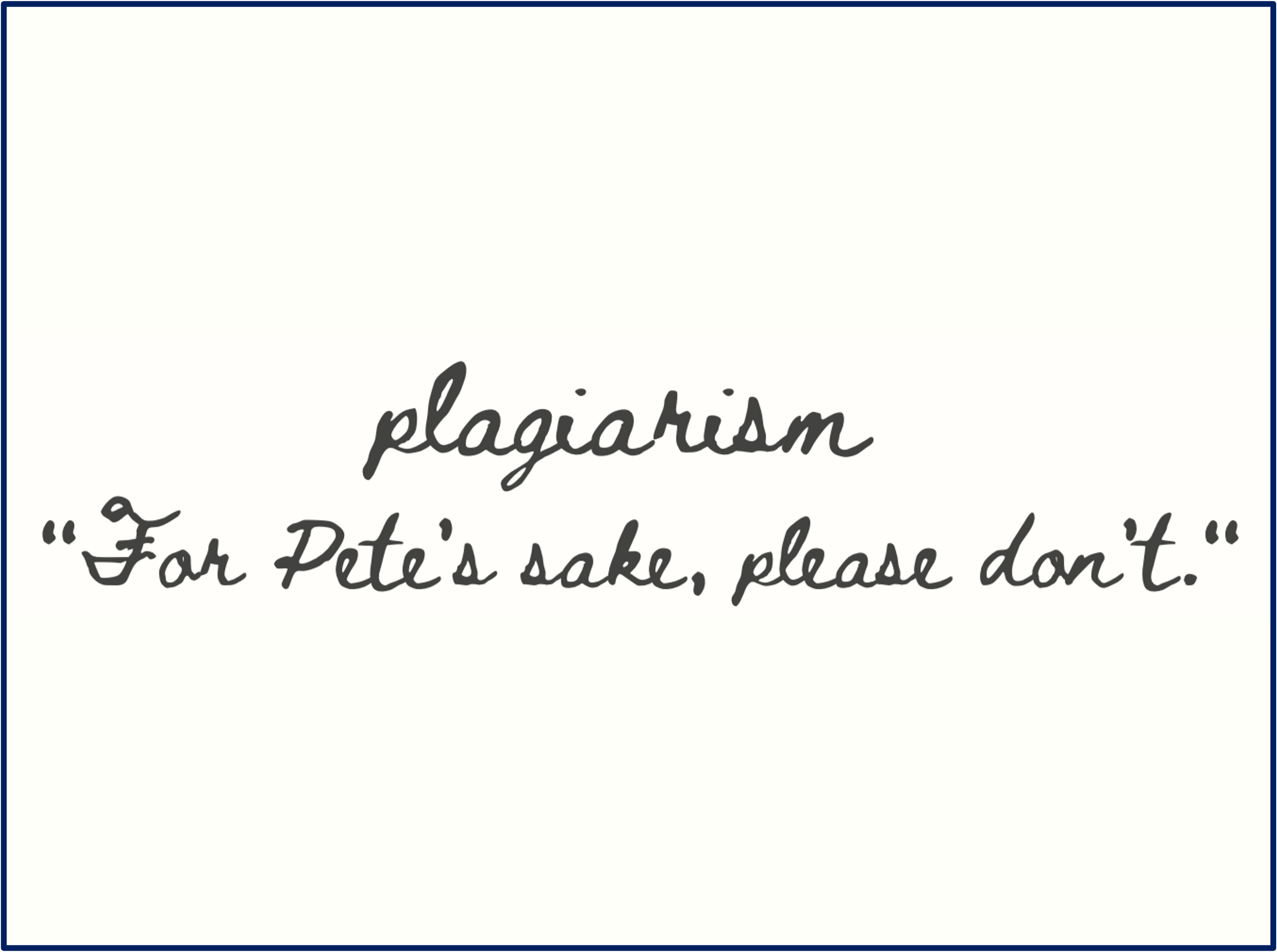 We are mindful of many ways people may be made to feel they don't belong in the scientific community. These include:
In many academic spaces, men speak more than women, especially when there are people of power in the room.

Pointing out differences from a perceived "standard" e.g."your name is hard to say" can make people feel like they don't belong.

Micro-aggressions like "you're so articulate!" imply it's unexpected that a person of color would be well-spoken, and is insulting to their intelligence.

Academic martyrdom ("you should be working 80 hours a week") is damaging to everybody; further, unreasonable work standards disproportionately affect people who are caretakers for children or other family members.
Here's what we plan to do about it:
When we see or hear things that are discriminatory or exclusionary, we can call them out in the moment. When these kinds of statements repeat, documenting the pattern is important if more serious action needs to be taken. 

When we see others being put down because of their background, we check in with the person being put down to ask how we can help. If they ask us to call someone out, we do! This is especially important if we have a position of relative power or privilege.

We can make a conscious effort to open our space to people who might not find us otherwise, including participating in programs and initiatives that invite young scholars to get familiar with our field, and doing outreach.

While it's important to understand how a person's background can shape their perspectives, it is important that we not assume that someone is acting a certain way

because

of their background. 

When considering those who want to join the lab, we will solicit applications from a broad range of students and evaluate applications in an equitable manner. 

We will push ourselves to read work from / listen to perspectives of people whose work we aren't familiar with. This includes working to correct gender imbalances in our paper citations.

Implementing equitable citation practices as a standard in the lab

Updating old citations with newer citations (make a living document)